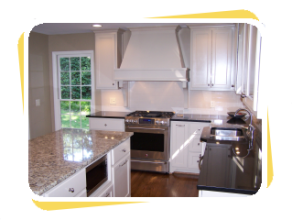 Renovation Crew is a full service kitchen and bathroom contractor serving the Birmingham metropolitan area. Whether your project consists of updating a drab, tired kitchen or bathroom or creating a whole new kitchen or bathroom from scratch, the master craftsmen at Renovation Crew can help turn your dream into a reality and do it on your budget. We have the experience and know how to "get the job done right." Call us today and let's get started.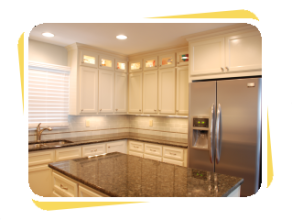 MAKEOVER KITCHENS
Our master craftsmen will make your old, worn cabinets look new again. Renovation Crew's exclusive finishing process is a 100% sprayed finish that will have your kitchen cabinets looking like it just came from the factory! Need to add matching cabinets? Need new doors? No problem! Renovation Crew can make new doors, add matching cabinets, and install a wide variety of molding and trim. All we need is your dream and about one week!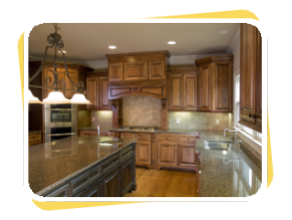 NEW KTICHENS
If your dream calls for all new cabinetry, the craftsmen at Renovation Crew will create beautiful, hand crafted furniture grade cabinets that will turn that dream into a reality. Our experts will take the time to guide you through the design process to make sure your kitchen is what you want it to be. Whether it's the backsplash, the soft close doors and drawers, or the countertops, the details make the difference and we're happy to help. Call us today.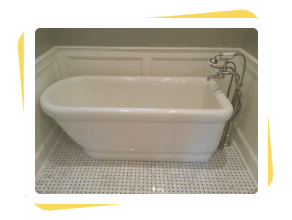 BATHROOMS
Bathrooms can be a difficult place to renovate. Renovation Crew has a lot of experience making the most out of your space. Whether it is taking out a tub and replacing it with a custom shower or keeping your layout the same, Renovation Crew can make your dream bathroom come true. No problem is too big or too small for our experts!